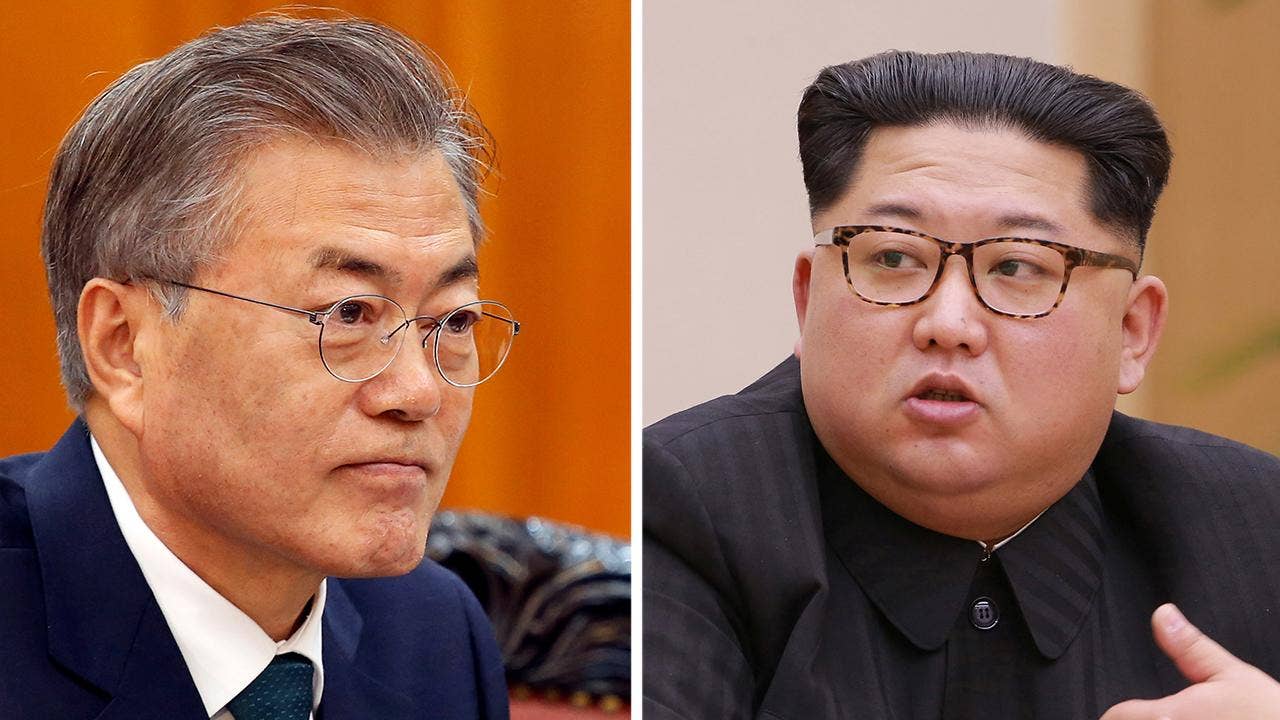 President Donald Trump announced Tuesday that North Korea and South Korea will be meeting to end their decades-long war — and both countries have his "blessing."
In an unannounced sit-down with the media, Trump made the remarks with Japanese Prime Minister Shinzo Abe by his side.
"They have my blessing on that," Trump said.
South Korean President Moon Jae-in and North Korean dictator Kim Jong Un are set to hold a summit on April 27 in a village on the border, Reuters reported.
Although much has yet to be said about the goal of the summit, a recent report said that the two sides may announce an official end to the military standoff on the Korean peninsula, Bloomberg reported.
The war began in 1950. Without ever signing a peace treaty, North and South Korea are technically still at war.
This is a developing story; check back for updates.