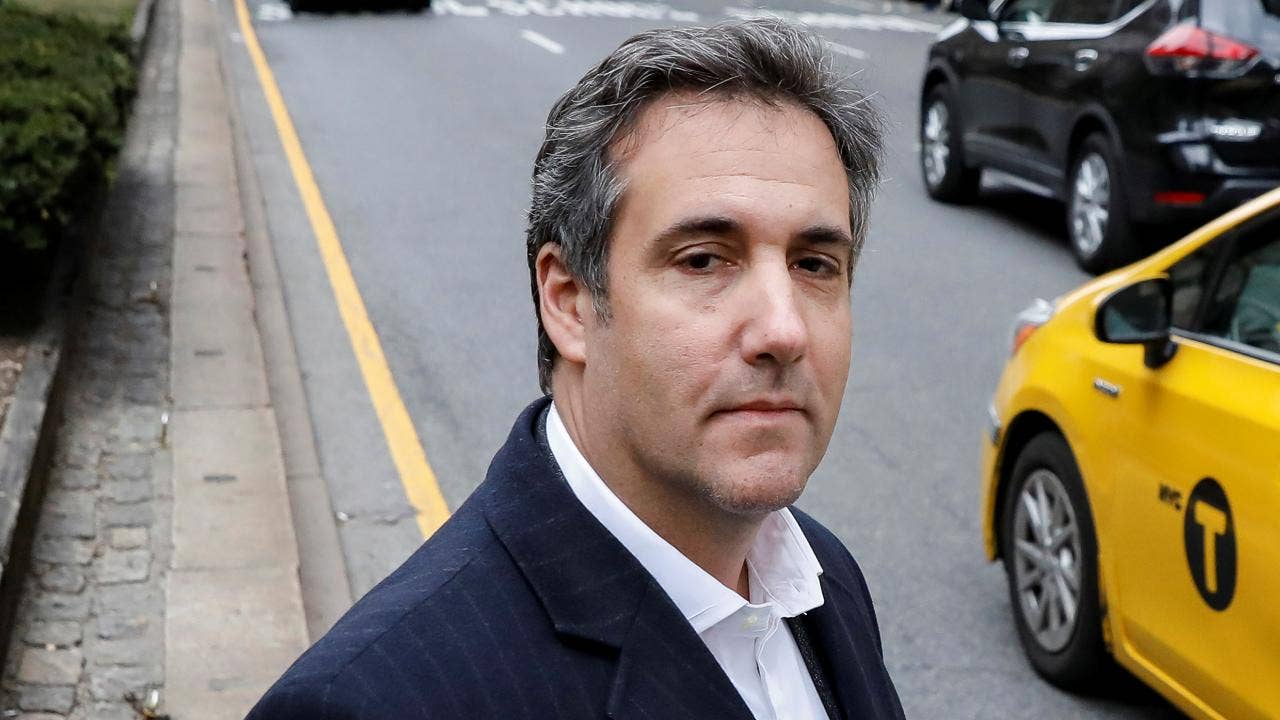 President Trump suggested Sunday that the recent FBI raid on personal attorney Michael Cohen has left "all" lawyers "deflated and concerned" and reduced attorney-client privilege to "a thing of the past."
Trump's tweet on the issue was his latest criticism of the April 9 raid on Cohen's apartment, hotel room, office and safety deposit box.
Agents were looking for bank records, documents related to Cohen's dealing in the taxi industry, Cohen's communications with the Trump campaign and information on payments he made in 2016 to former Playboy model Karen McDougal and to porn actress Stormy Daniels, people familiar with the investigation told The Associated Press.
The president has been enraged over the raid, calling it an "attack on our country."
"Attorney Client privilege is now a thing of the past," Trump tweeted Sunday. "I have many (too many!) lawyers and they are probably wondering when their offices, and even homes, are going to be raided with everything, including their phones and computers, taken. All lawyers are deflated and concerned!"
The raid came amid special prosecutor Robert Mueller's federal investigation into Russian interference in the 2016 presidential election, an investigation that appears to have expanded to include Trump's business associates.
The Cohen investigation is being conducted by the U.S. attorney's office in Manhattan, but prosecutors acknowledged it was referred by Mueller.
In a court filing Friday, federal prosecutors said the criminal investigation into Cohen had been going on for months and agents already had searched multiple email accounts maintained by Cohen under an earlier search warrant.
"The president is very confident in the fact that he has done nothing wrong," White House Press Secretary Sarah Sanders told ABC's "This Week" when asked whether Trump thought Cohen would make a plea agreement. "He can't speak on behalf of anyone else, but he's very confident in what he has and hasn't done. … And he's going to continue focusing and fighting for the American people."
Cohen, who didn't attend Friday's hearing, was ordered to appear in federal court on Monday to help answer questions about his law practice. He has denied wrongdoing.
Both McDougal and Daniels said they had affairs with Trump, which the president has denied.
Daniels' attorney Michael Avenatti said Sunday his client would attend Monday's hearing.
"To be clear – I am not 'deflated and concerned,'" Avenatti tweeted. "The events of the last week re-instill the belief that NOBODY is above the law and the attorney-client privilege cannot be used by those in power to hide criminal conduct."